>> Eastern Cyprus Forum Archive Index
>> Have YOUR say - Post A Reply To This Topic

Posted By:

badger




Sorry i couldn't resist taking this one at the sea caves :lol: .
No prize but keep your answers cleanish :lol: :lol: .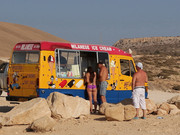 Posted By:

jenny13




Just trying to find my change guv, honest!!!


Posted By:

Campbell Findlay




Cheeky!!!!!! Campbell.


Posted By:

FSB Properties




A Cracking View! :D Edit: Badger, you little perv you, just keep em coming :lol: :lol:


Posted By:

bromerzz




Somewhere to park your bike whilst admiring the twin peaks.


Posted By:

badger




Well done team, i knew you wouldn't let me down. :lol: :lol: :lol: .


Posted By:

Steve - SJD




Posted By:

badger




Brilliant Steve, but wouldn't expect anything less from the team captain. :lol: :lol:


Posted By:

mouse




Come on you two. I can't hold it much longer. :wink:


Posted By:

Jacs




The cheek of it, I was next in the queue. A double scoop please. Would you like a flake in it?


Posted By:

The Other Bob




could be a bum deal!


Posted By:

fettler




Why doesn't the left-handed guy, who is obviously trying to pay by cheque, just get out of the goddamned way? It's all a matter of perspective! Alex


Posted By:

badger




Bet it bounces :wink: :lol: .


Posted By:

Byker




I came here for an ice cream....But having seen those buns I'm gagging for a fur-burger!


---
Viewing Cyprus Eastern Forum Archive - Lo-Fi Version |
Visit Cyprus Eastern Forum - Full Version
|
Questions?
---
TOP TIP: BUYING PROPERTY IN CYPRUS? PLEASE ENSURE THAT YOU SEEK INDEPENDANT LEGAL ADVICE FIRST.
Cyprus forum covering Kapparis, Protaras, Pernera, Agia Napa, Agia Thekla, Paralimni, Larnaca, Oroklini, Pervolia & surrounding areas
Please note that the views expressed on this forum are those of the author and may not reflect the views of the management.